About Us
DataTrails™ was founded by experts in IoT, cybersecurity, digital identity and blockchain with a vision to overcome the biggest challenge in digital operations: Trust.
DataTrails instantly proves who did what when, to bring confidence in critical business decisions
DataTrails enables organizations to prove and verify the provenance and authenticity of any data they use in their business operations. Whether that's tracking nuclear material, relying on software and data from connected devices or eliminating supply chain disputes, DataTrails provenance-as-a-service removes the frustration, time wasting and uncertainty of manual data verification
Our Vision
To establish a new and better model of digital trust by assuring provenance and integrity of data crossing business and application boundaries.
Our Mission
To seamlessly integrate provenance services with all applications in ecosystems that gain clear benefit from data provenance, authenticity and transparency

In other words, bring digital trust to the places where people already work.
Rusty Cumpston
Chairman & Chief Executive Officer
Rusty is excited to lead DataTrails having previously founded Swim.ai and Sensity Systems. Rusty brings a wealth of experience from many successful startups as CEO (XenSource, CloudShield), COO (ONI Systems), VP Engineering (Infinera) and also served on the Board of Directors at Secure Thingz Inc. Rusty graduated from the UNC-Chapel Hill and continues to actively support and work with the College of Arts and Sciences.
Jon Geater
Co-founder & Chief Product Officer
Jon brings his deep expertise in cryptography, cybersecurity, and blockchains to DataTrails. Jon held senior global technical roles at Thales e-Security, Trustonic, ARM, and nCipher where he built chip-to-cloud solutions for mobile, IoT, payments, and smart cities while managing large global teams and driving corporate strategy. Jon is a serial leader of open standards at board committee level having served GlobalPlatform, Trusted Computing Group, OASIS, the Digital Twin Consortium, and Linux Foundation's Hyperledger. He is currently co-chair of the IETF Supply Chain Integrity, Transparency and Trust (SCITT) working group.
John Hartley
VP Engineering
John brings over 20 years of experience in software development for secure applications at nCipher and Thales, with deep working knowledge of chip-to-cloud security. He has designed and implemented a wide array of cybersecurity products including HSMs and Key Management Services. He has led the transformation of agile teams to streamline product delivery. John holds a Bachelors' degree in Electronic and Electrical Engineering from Sheffield University and is a qualified SAFe 4 Agillist.
Cindy Vestergaard
VP Special Projects and External Relations
Cindy brings expertise in how international security regimes, such as the nonproliferation of nuclear, chemical, and biological weapons can benefit from distributed ledger technology (DLT)/ blockchain. Cindy is a Nonresident Fellow with the Nuclear Safeguards and Blockchain in Practice Programs at the Stimson Center, previously serving as Director and Senior Fellow. Cindy holds a PhD in Political Science from University of Copenhagen.
Mark Long
VP Finance
Mark is a commercial board level Finance Director with considerable experience working in a financial and commercial environment with particular focus on scaling SMEs to a trade sale. He has held a variety of senior financial positions at Samsung, APW Inc, Invensys Plc, NXP and Jennic and lately as CFO for technology startups Secure Thingz, Faradion and Additive Manufacturing Technologies. Mark is a member of the Institute of Chartered Accountants in England and Wales and has a Bsc. (Hons) in Finance and Accounting.
Get Free Access to See For Yourself
Add reliable, verifiable provenance and lineage records for the data your apps create and process without the need to change your existing processes or systems. All you need is a free DataTrails account!
Recent Posts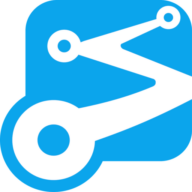 As supply chains continue to evolve and new Al technology becomes part of every business, traditional trust systems that rely on human interactions to verify and validate data will struggle to keep pace. Digital supply chain…
Originally Posted on Medium by Rusty Cumpston on 11/27/23 In the age of Gen AI, it is now apparent that we can no longer trust what we see and read. The fakers have the upper hand:…
We've listened, we've learned, and the market has definitely spoken! Our old name just wasn't working: it was hard to pronounce, hard to spell, and hard to understand what we do. Even if the 'archivist' leap…